SIMCA-P+ 多變量分析軟體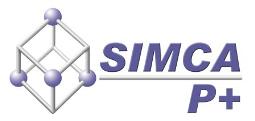 For many years, SIMCA has been the standard tool for scientists, researchers, product developers, engineers and others who have huge datasets to cope with. With just a few clicks of the mouse, your data is transformed into information, allowing you to make decisions quickly and with confidence.

There are three main attributes that set SIMCA apart:

USER-FRIENDLINESS

CUTTING-EDGE TECHNOLOGY

QUALITY – To comply with the highest industry standards, SIMCA-P is extensively tested and validated and the validation report is made available to all customers. Version 12 has an even more improved audit trail function. – SIMCA-P is as always at the forefront of the latest multivariate technology, pushing the boundaries of the possible. The new OPLS implementation in the latest version is one of those unique functionalities that keep adding to the gap between SIMCA-P and any other competition. – Advanced data analysis and user-friendliness is not easy to combine, but this is exactly where the new version 12 really excels! Powerful visualization has always been a characteristic of SIMCA-P, but with the new Workset Wizard and Analysis Advisor you are guided through all necessary steps from data to information. Then the Report Generator creates a report with all the plots and necessary explanations – just add your conclusions and you are done! Data analysis has truly never been easier.
OPLS/O2PLS
Conventional PLS uses X to construct a model of Y, where the objective is to predict Y from X. The OPLS method is a recent modification of the PLS method, which is designed to handle variation in X that is orthogonal or uncorrelated to Y. OPLS separates the systematic variation in X into two parts, one that is predictive to Y and one that is orthogonal to Y. This partitioning of the X-data provides improved model interpretability, but does not change the predictive power. O2PLS is a generalization of OPLS. In contrast to PLS and OPLS, O2PLS is bidirectional, i.e. X <=> Y, and therefore X can be used to predict Y, and Y can be used to predict X. Additionally, with O2PLS it is possible to partition the systematic variability in X and Y into three parts, (i) the X/Y joint predictive variation, (ii) the Y-orthogonal variation in X, and (iii) the X-unrelated variation in Y.
Cluster Analysis and PLS-trees

Large data sets are almost always grouped. To find relationships in such data sets a reasonable division into groups must be made so that each group contains only fairly homogeneous data. To analyse large and complex data sets, one or several clustering algorithms are needed, preferably combined with PLS, OPLS™ or O2PLS™. The approach is analogous to classification and regression trees (CART), but uses the scores of PLS regression models as the basis for splitting the clusters, instead of the individual X-variables. When applied to a pair of matrices, X and Y, the approach results in a sequence of splits of the data observation-wise into a tree structure of PLS models called dendrogram. We call this dendrogram with the associated PLS models a PLS-tree in SIMCA-P+.
The Workset Wizard
The new Workset Wizard guides you through all necessary steps from import of the data set to creation of the model. In some cases this is all you need to do before you open the Report Generator. You no longer need the knowledge how you do all the steps and which method to use. Leave it all to SIMCA-P+!
The Analysis Advisor
Occasional users are well supported even for more advanced tasks. As you move through the analysis, the new Analysis Advisor keeps up with you providing informative explanations of the plots that you are currently viewing. You even get an on-the-fly suggestion of what to do next.
Report Generator
This new functionality allows you to generate html reports directly from your SIMCA-P+ projects with ease. It's a great way of sharing results with colleagues and eliminates all that laborious copying and pasting. User-defined templates give you complete control of the report format, while placeholders ensure that the variable parts of your reports are updated automatically.
Chemical Structure Display
In QSAR and ADME/Tox modelling, the connection between the analysis results and chemical structure is of vital importance. By providing SMILES code as a secondary ID when importing the data, SIMCA-P+ can automatically visualise relevant chemical structures in parallel with the on-going analysis. Just click on any relevant output and the associated chemical structure will automatically appear.
The structural conversion is available as an add-in based on licensed technology from OpenEye.
Batch Analysis
SIMCA-P+ is the standard software for multivariate data analysis. SIMCA-P+ has also everything that you require for multivariate batch analysis. SIMCA-P+ provides unique batch modelling capability, dealing with phases, maturity and modelling of both the upper and lower levels. Models created by SIMCA-P+ can be transferred to SIMCA Batch On-Line, for execution in real-time.

SIMCA-P + uses a hierarchical approach to batch modelling. First the evolution of the batches is modelled. Then on the batch level the whole batches are modelled as units. These models use the initial conditions plus summaries of the evolution as variables.

This allows modelling, control charts, contribution plots, and interpretation of both the evolution with individual process points as observational units, and of the completed batches as units.